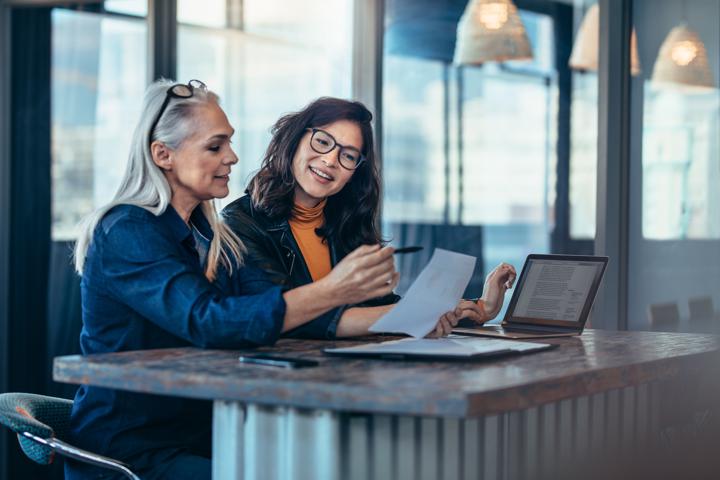 Many founders think they know what to include in their pitch decks for investors, but investing in guidance to enhance their fundraising process can reap huge rewards. Crafting a pitch deck that speaks to investors effectively is key for a successful fundraise, but it's not always intuitive. With the right guidance, founders can understand why investors want to hear certain things and how to present their companies in the best light. Here are five benefits you can gain from guidance on your pitch deck:
Benefit #1: Understanding the Investor Perspective 
When you're thinking about your fundraising pitch deck, a good place to start from is understanding that it is all about storytelling and de-risking your opportunity for investors.From the investor's point of view, they are looking to de-risk the opportunity as you run through your pitch. Each section is removing a different type of risk that you'll be able to execute your vision and that the opportunity is big enough to support the return they're looking for. Pitch guidance helps you understand how to effectively derisk each section of your pitch deck and ensure you're communicating your de-risked company in a way that investors will digest.
Benefit #2: Tailored Feedback and Personalization
Guidance on your pitch deck  will provide a customized approach to your specific business and industry. By identifying strengths and weaknesses in your pitch, posing potential questions you might receive from investors, and ensuring glanceable slides, pitch guidance allows you to consider the investor perspective as it specifically relates to your company.
Benefit #3: Improved Storytelling and Narrative
Guidance on your pitch deck will help you structure a cohesive and compelling narrative, so your deck is glanceable and can communicate your story in 3 minutes or less, which is the average time it takes an investor to decide if they want to spend more time on your company. Presenting your story and any complex information in a digestible format is essential to creating the necessary emotional connection with investors.
Benefit #4: Enhanced Visual Design and Aesthetics
The goal for your pitch deck slides is to communicate your information as quickly as possible so that everyone can pay attention to what you're saying. They should be as glanceable as possible. Pitch deck guidance will help you with effective visual design and layout, so you can communicate as much information effectively in a 5 minute period.This may include choosing the right visuals to support your message or ensuring a professional and polished appearance.
Benefit #5:Confidence Building and Pitching Skills
The last benefit of pitch guidance like the Scroobious platform is the ability to master your pitching skills and talk track. Practicing your pitch on others is the best way to learn areas you need to improve upon and how to gain confidence in delivering your pitch to investors. 
In conclusion, it is critical for founders to gain pitch guidance in order to understand the investor perspective and improve their pitch deck. Pitch guidance will help founders develop a compelling narrative, understand the de-risking process, and build confidence in their pitching skills. Having a pitch deck that effectively speaks to investors can be the difference between a successful fundraise and a failed one. With the right guidance, founders can confidently and effectively fundraise and get back to building their company.