May 2021 Update
Hello! 
This month's update is brought to you by the theme, "new". We've welcomed new founders, new investors, new partners, new team members, released new product updates, held new pitch workshops, and awarded new grants from our sponsors to underserved founders covering their Pitch it Plan™ membership. Whew! It's been busy and exciting, which is how startup life should be. 🙂
Let's get to the new team members first! Katleen Francois and Troy Sweeney have joined as community ambassadors. They'll be focused on outreach to partner and sponsor organizations to grow our community and allow us to offer more grants to underestimated founders. Liz Volpe is diving into our Pitch it Plan™ product to make it even more efficient and valuable for founders working on their pitches. Our work addresses multiple United Nations Sustainable Development Goals and Sonya Bhabhalia is helping us find and apply to grants for non-dilutive funding. I'm SO excited to grow our team with people passionate about increasing diversity in the startup and funding ecosystem.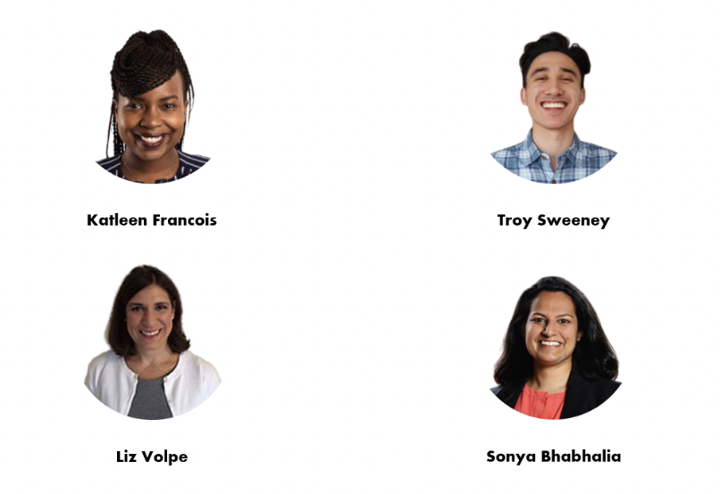 We work with many fantastic partners supporting under networked founders and there are two I'd like to highlight this month:
Scroobious members now have access to BuiltFirst. Our community has access to exclusive discounts typically reserved for VC portfolio companies on hundreds of top tools and services like Stripe, Airtable, Salesforce, Bubble, Carta, and more.
Our members can also get free premium membership to Paperstreet, which makes sending investor updates easy. I use it for my weekly investor & advisor update emails. (Yes - you read that right - weekly. Check out this LinkedIn post for more info on why I do that.)
We've got loads of other exciting initiatives going on, but to spare you a TL;DR, I'll stop here. If you'd like to hear more or just catch up, don't hesitate to reply! It goes straight to my inbox. If you're a founder considering PiP but have questions, book an intro call with me. If you're with a company looking to support diversity in the startup ecosystem, let's chat about how we can collaborate.
Thank you for reading this. Thank you for helping us. I appreciate you.
Allison Byers, Founder & CEO