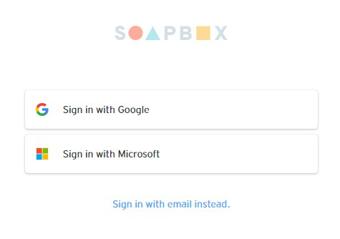 1. Create free Soapbox account
Click the button below to create a free Soapbox account and install the Chrome extension.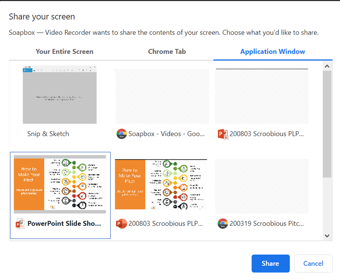 2. Launch Soapbox & select presentation window
You'll be asked to share your entire screen for the screen capture. I recommend putting your deck in presentation mode and then going to Chrome to click the Soapbox icon. You can then click on the Slide Show application window to record only that application as shown in the screenshot below.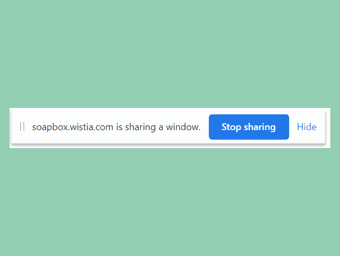 3. Record your pitch!
A three-second countdown will begin. Tip - move the Soapbox menu bar out of the presentation window. When the countdown switches to a flashing red light, it's showtime! To end recording, hit Stop Sharing at the bottom of the screen, or click the flashing red light in your Chrome toolbar.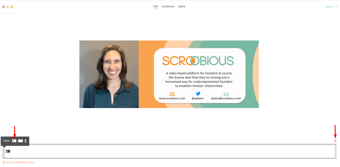 4. Trim & split screen
When you finish recording you'll be brought to a Soapbox webpage to edit your video. Click in the bottom bar and in the gray box that pops up select the 1st option of a person next to a rectangle and then click Done. Next, move the clippers to trim the start and finish appropriately.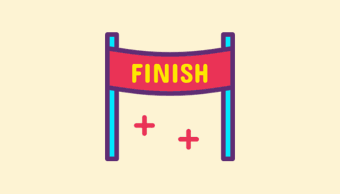 5. Tell us you're all done!
Click the button below for instructions on how to submit your final video.