October 2021 Update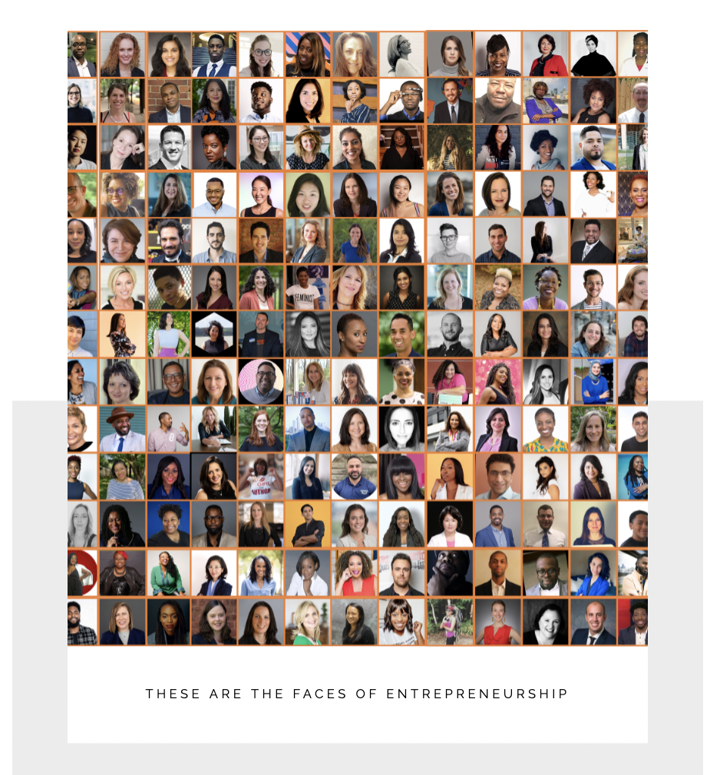 Hello! 
We launched our MVP in February and have now worked with hundreds of founders, investors, and ecosystem partners. A sampling of our founder community is depicted above and it represents the surge of entrepreneurship in new majority founders. Many have gone on to raise their rounds and/or have been accepted to prestigious accelerators like Y Combinator, Techstars, MassChallenge, XRC Labs, Visible Hands and more. Don't tell me there's a pipeline problem. These are real founders with investable businesses. 
There are a few questions I'm often asked related to diversity, so here's a newsletter FAQ edition:
Q: How do you define underrepresented? 
A: I don't. It's not for me to say how a founder identifies as underrepresented in the startup/fundraising landscape. Funding has been allocated to such a homogenous group that the majority of emerging founders and angel investors may identify as underrepresented in some way.
Q: Is there anyone you won't work with?
A: You don't have to identify as underrepresented to work with us. I would never turn a founder away if they can benefit from our program or community. True diversity means equal representation for everyone without the exclusion of any profile. 
Q: Shouldn't you be a non-profit?
A: This one gets me worked up. Just because we are passionate about increasing diversity in entrepreneurship doesn't mean we're a charity. We are delivering tangible value to our founders, who are an undervalued asset class, and we're opening that asset class up to investors so they can find opportunities they otherwise wouldn't know about that may provide financial gain. Social entrepreneurship can be a faster, broader, and more powerful force for good.
I'll end on a point about authenticity. Last month I wrote about the $50M funding round for Canvas, which aims to make it easier for companies to hire diverse talent but does not have diverse founders itself. The backlash, uproar, and negative press actually led the CEO to step down. Stakeholders are increasingly looking for leadership that has first-hand experience with their journeys and needs, and this indeed is a "moat."
Read on for upcoming events, replays of past ones, and don't miss our featured founder at the end! Not listed below are all of the pitch workshops we're running for incubators, accelerators, and university entrepreneurship programs where we cover pitch deck basics as well as presentation elements related to confidence and bias. Let's chat if you run a program and are interested in providing this content to your members.
Thank you for reading this. Thank you for helping us. I appreciate you.
Allison Byers, Founder & CEO