January 2021 Update
Hello! 
My attention is uncontrollably divided. Yours likely is too. I wrote a LinkedIn post about the need for all of us to take time to process our reactions to recent and ongoing events and to extend the same courtesy to others in our lives. Everyone will experience this differently. It will feel more personal to some than to others. It will make some more emotional than others.
Humans process visual information quickly and we retain it, which is why pitch videos are so much more powerful than static decks. We are being flooded by images and videos of what transpired. This can and will trigger deep-set emotions for long periods of time. 
I, along with countless other founders, am now trying to balance my emotional response to current events while building my company and nurturing our incredible momentum. We have exciting developments this month and I want to share them with you. While we all need our time and space, entrepreneurs can't stop building our businesses and we still need your support!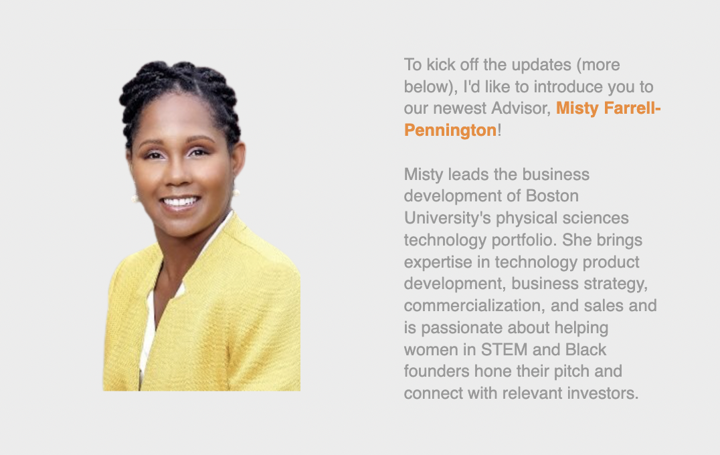 Thank you for reading this. Thank you for helping us. I appreciate you.
Allison Byers, Founder & CEO